Erasmus+ International Seminar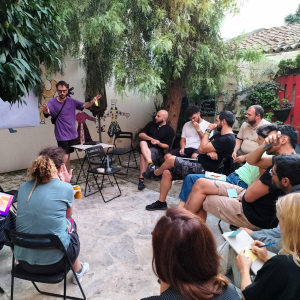 The project focuses on simple but crucial question: how to create and shape learning in order to define and

achieve impact in cooperation with the target groups. And in order to be able to achieve and to measure impact

we have to really understand the process of learning.
In order to achieve that a series of tailor-made European seminars and trainings were developed, aiming to
to provide a solid profile for the group of participants. The seminars and trainings enhanced the profile of
people and organizations and built on their experiences and needs as educational practitioners but also
developed a definite schedule for providing an overarching horizon of developing competences both in the field
of education and European youth education explicitly.
The project started with a kick-off meeting (A1), implemented in April 2022 in Portugal, where existing learning
theories were discussed and elaborated according to practices and experiences of educators and other experts
involved. Based on the findings of it, a training course (A2) in EJBW, Weimar 3rd – 10th of June 2022 gave an
opportunity to shape, design, and practice & reflect learning processes according to the needs and interests of
the educators. Seminar (A3) in Austria, 3rd – 10th of July 2022 focused on theories and practices of evaluation
and impact (individual, organizational and systemic). The conclusion of the project – closing event (A4)
took place in Cyprus, 23rd – 28th of October 2022, organised by Politistiko Ergastiri Ayion Omoloyiton.
Even though A4: "Harvesting & follow-up" was the final activity of this project, it was the beginning of a network of

initiatives. The main aim of A4 was to reflect on past experiences of each participant and partner in order to

evaluate potential follow-up measures.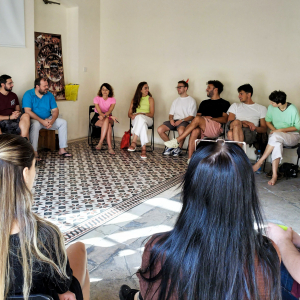 The International Seminar was co-funded by the Erasmus+ programme and the Deputy Ministry of Tourism of Cyprus
https://erasmus-plus.ec.europa.eu/
https://www.visitcyprus.com/index.php/en/
https://www.youtube.com/user/visitcyprus