Αυτή η εκδήλωση έχει τελειώσει.
URGENT Call for Cypriot participants to Nonviolent Communication training in Poland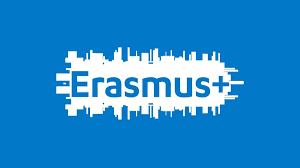 3C – Connection –
Compassion-
Contact
ERASMUS KA1 – TRAINING COURSE
One of our partner in Poland is currently looking for 2 Cypriot participants for a Training Course in Krynica-Zdrój, Poland.
The TC starts on the 20th of October (arrival day to Krynica Zdrój) and finishes on the 28th of October.
Preferable profile:
Participant who is actively involved in the activities of the sending organization as a
volunteers, employees, external expert, trainers, facilitators
works with youngsters as YOUTH WORKERS;
Participant who is interested to get to know NVC approach and shares it in their local
community with youth
Participant who is able to express freely in English (the working language of the course)
min.20years old and being able to participate in the whole duration of the training (20–28.10.2021)
If you have such people please ask them to fill the form:
https://form.jotform.com/212766898910066

Click on the link below to download the info-pack with more info: