Αυτή η εκδήλωση έχει τελειώσει.
ESC – OPPORTUNITY IN PORTUGAL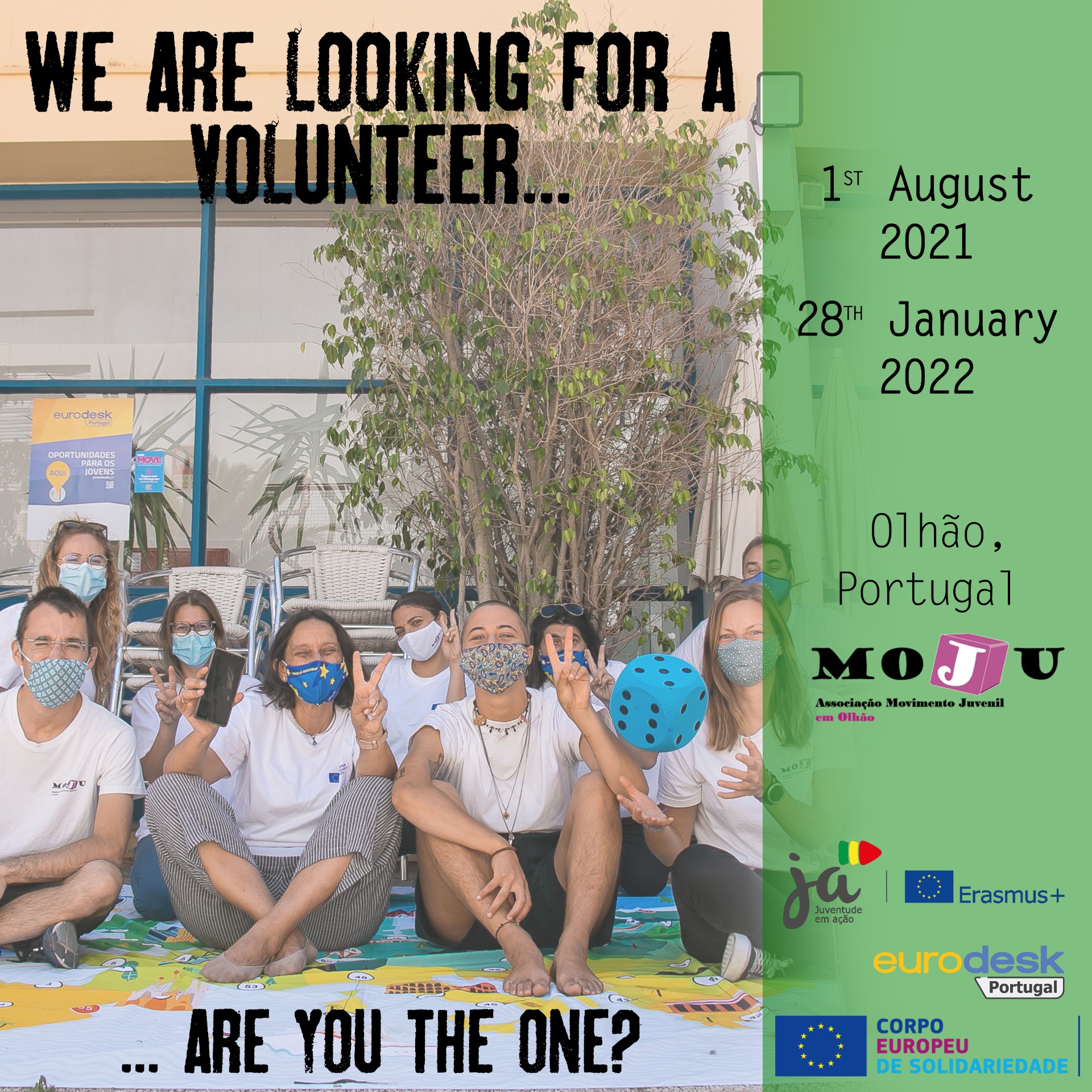 One of your partner from EURODESK NETWORK  in Portugal offers 1 ESC placement starting from 01/08/2021 to 28/01/2022.
The hosting organisation  is called,  MOJU Olhão 
They are looking for 1 volunteer from EU member countries. 
The project's main objective is social intervention with children and young people, promoting their skills. All the costs will be covered from the program budget.
Deadline to apply: 27th July 2021